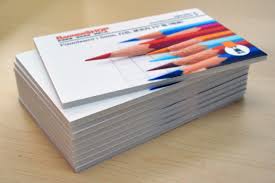 Foam Boards are perfect for projecting your image or artwork in full color, allowing the colors to remain vibrant and the images in high quality. Poster printing on foam board is a great way to show off your product in almost any size making it a terrific gift idea.
No matter what size or concept you are looking for you can also  consider one image split onto two, three or four pieces of foam board for a real classy look.
Lightweight and a cost-effective indoor poster, Foam Boards are always consider for printing when looking for an economical way to showcase your artwork without a frame, but still come across as a professional print.
Being the most favored for indoor media, our 3/16 in Foam Board prints are composed of a foam center with a white semi-gloss paper backing on both sides. Foam-Board is both lightweight and rigid.
The boards are easy to cut for custom fitting into existing displays and can be printed on both sides.
The foam board itself resists denting, bending and crushing because of the extra dense core.
Matte and Gloss  laminations are also available for a high-end finish and added durability.
Lamination also adds a moisture barrier that helps to prevent bowing and warping.