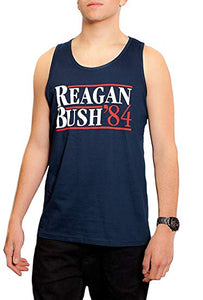 50 SILK SCREEN PRINTED MEN'S TANKS WITH YOUR UPLOADED DESIGN.  WHAT YOU GET:
• 1 SIDE / LOCATION SCREEN PRINTED (YOUR DESIGN HAS MORE COLORS? ONLY 75 CENTS EACH ADDITIONAL PRINT COLOR UPGRADE AVAILABLE)
• 100%  6.0 OZ.  COTTON - MEN'S TANKS ALSTYLE BRAND (50 PIECES, ANY MIX OF SIZES S THROUGH XL ONLY, 2 XL SIZES AND UP ARE ADDITIONAL COST STARTING AT $2.00 A PIECES )
• FOLDED AND INDIVIDUALLY BAGGED ALL GARMENTS (AT NO ADDITIONAL COST, INCLUDED FOR FREE WITH THIS SPECIAL ONLY!)
•  FREE LOCAL PICK UP FROM OUR LANCASTER CA FACILITY OR FREE UPS GROUND SHIPPING - USA ONLY! 

"BUT WAIT, WHAT IF I DON'T HAVE ANY ARTWORK?" DON'T WORRY, WE HAVE AN INHOUSE DESIGN STUDIO TO KNOCK OUT YOUR ARTWORK, AND WE WONT TEAR A HOLE IN YOUR WALLET. SO NO MORE EXCUSES, WHAT ARE YOU WAITING FOR? LET'S GET STARTED?